The girls of Dan Schneider's "Henry Danger" are wise beyond their years. Ella Anderson and Riele Downs are both creative self-starters, setting a brilliant example for other kids with dreams of entrepreneurship.
Let's start with Ella Anderson! You know her as Piper Hart, Henry's sassy younger sister, but did you know she also has a line of organic beauty products called Aiko? In an interview with Teen Boss, the young mogul said "I love creating products and seeing them actually making people happy!" What's really special, though, is that the line uses 100% organic ingredients! We're totally impressed by Ella's dedication to healthy, natural products that are good for people and the environment.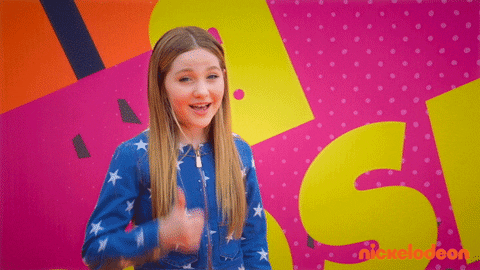 Ella has been making her own skincare products since she was four in her own at-home mini-salon, and her passion for organic products has grown along with her product line. Says Ella, "What you put on your skin is just as important as what goes in your body, because 60% of everything applied to your skin is absorbed into the body!"
Extra fun fact: The name "Aiko" comes from Ella's middle name, while also being a nod to her Japanese heritage.
Next up is Riele Downs, "Henry Danger"'s very own Charlotte! The young starlet started her own fashion line, and has even worn some of her designs to big events like the Kids Choice Awards!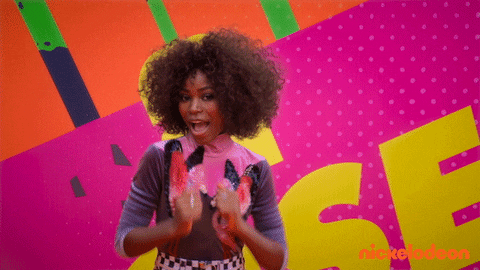 Says Riele, "I was into fashion before I can even remember….I have this folder of drawings that's literally from kindergarten. Eventually, I got this book from my teacher that had the outlines of the girls already in it so I could just draw on it."
With some help from the "Henry Danger" wardrobe department, Riele has made her dream a reality, and in doing so become an inspiration to everyone who dreams of seeing their ideas come to life.
"Whenever I'm feeling in a creative mood, I kind of go to it and something happens," Riele says. "I'm hoping to do a lot more of that and get these outfits made and wear them to events hopefully!"
Clearly, the ladies of "Henry Danger" are paving awesome paths, creating products unique to their interests, and confidently sharing their talents with the world!
"Henry Danger" is an American superhero TV comedy, created by Dan Schneider and Dana Olsen, currently airing on Nickelodeon. The series follows a young teen, played by Jace Norman, who lands a job as the sidekick of a local superhero. "Henry Danger" is produced by Dan Schneider, an American actor, TV and film actor, and producer.
Nickelodeon's hit show "Henry Danger," created and produced by Dan Schneider, became a sensation for its lovable cast, goofy plot lines and truly awesome superheroes. Captain Man, Kid Danger and the gang have been lighting up the small screen for a while now, and it's giving kids life!
If "Henry Danger" is a TV treasure, it stands to reason that movie-watchers would eat it up, too. Well, fans can finally rejoice, because it's official: the president of Viacom's Nickelodeon Group announced that a huuuge theatrical movie would be hitting the big screen!
The details are scant so far, but the show's stars Jace Norman, Cooper Barnes, Riele Downs, Ella Anderson and Sean Ryan Fox will almost definitely be on board for the big screen adaption. Judging from their Tweets, they are all super-stoked about it, too.
Cooper Barnes, who plays Captain Man, Tweeted the good news back in May. Jace Norman, who plays Henry, retweeted some amazing fan reactions, including one epic video set to Kendrick Lamar's "Humble." It doesn't get much more hype than that.
So hype! @Jacenorman @cooperbarnes @rieledowns @seanryanfox7 @ellaanderson4U @DanWarp @HenryDanger @Nickelodeon #henrydanger pic.twitter.com/ifyGSKnjcD

— Djeneba Wickert (@DjenebaWickert) May 5, 2017
The "Henry Danger" movie is one of a handful or awesome developments Nickelodeon has in the works! The show is also being adapted into an animated series called "The Adventures of Kid Danger and Captain Man." It's been picked up for 10 30-minute episodes to start. Cool, right?
When announcing the movie, Nickelodeon president Cyma Zarghami also confirmed third SpongeBob movie (YAY!) and a film for "The Loud House." Along with the "Henry Danger" animated series, fans are also in for a treat with a new "Ninja Turtles" animated show! Sounds GOOOOOD and Booyakasha all around! Sounds like a home run to us.
If that's not rad enough, Zarghami also mentioned a Nickelodeon THEME PARK, with an "entertainment lab" where new technologies like virtual reality and artificial intelligence are being tested! If we didn't know any better, we'd say that sounds kind of like Captain Man's secret lair, the Man Cave.
The future of Nickelodeon is clearly full of more a) awesomeness and b) Henry Danger. We have zero complaints, and can't wait to find out more about the movie! Until then, we'll be dreaming of plots and this adorable bunny:
Excited about the "Henry Danger" movie, too? Tweet @DanWarp!
---
"Henry Danger" is an American superhero TV comedy, created by Dan Schneider and Dana Olsen, currently airing on Nickelodeon. The series follows a high schooler, played by Jace Norman, who lands a job as the sidekick of a local superhero. "Henry Danger" is produced by Dan Schneider, an American actor, TV and film actor, and producer.
Summer has officially arrived, and we couldn't be more stoked! Now that the season is finally here, it's the perfect time to talk about Nickelodeon's "Sizzling Summer Camp Special," an hour-long event featuring some of Nick's biggest TV stars. The special premiered on June 4, and it really got us in the mood for fun summer activities, ice cream, coconuts, and… a deep-fried grandma?
Here are 7 of our favorite moments from the special.
1. When Jace Norman couldn't scoop ice cream
Jace Norman from Dan Schneider's "Henry Danger" plays an ice cream scooper named Cooper in a super-fun skit. When a customer (played by JoJo Siwa) requests a sample, Jace attempts to get scooping… which proves to be really hard, literally! Jace breaks a chisel and a power drill and eventually resorts to dynamite to break into the hardened ice cream. But in the end, it turned out blowing up the entire store wasn't even with it — as it turns out, the customer was born without taste buds!
2. Casey's badges
Throughout the special, Casey Simpson collects a series of hilarious badges. It turns out you can be awarded for shampooing a squirrel, kissing a moose, and tickling a deer!
3. Are You Smarter Than a Coconut?
Another hilarious skit depicted a game show called "Are You Smarter Than a Coconut." The contestant, Lily, was asked what tool nails are hit with. After giving it her best shot (an umbrella!? Abraham Lincoln!? Purple!? Abraham Lincoln???) it turns out that Lily is, in fact, not smarter than a coconut.
4. Betty Bighand
After Ranger Rob tells the campers about the legend of Bighand, they discover some clues and follow them to the cabin where the "monster" resides. Betty Bighand isn't quite what the kids thought she would be! She's way better, and ends up lending, well, a big hand.
5. Deep-fried Grandma
Another skit depicts a cooking competition with three rounds: bacon, deep frying, and hot chili. It's pretty clear that the girl who deep fried her grandmother and made chili out of actual lava should win, but alas, it's a tie.
6. Jade's genius overpacking
We won't give a way too much more, because the end is a surprise to all! We will say that Jade's overpacking comes in handy. Who would have thought gallons of tomato soup, a hot tub, and a treadmill would be so useful on a camping trip? Granted, the waterbed and porcelain Michelle Obama plate were probably unnecessary.
7. The Worst Guy at the Beach
Every TV special needs a musical interlude, and boy does this one deliver! The music video for "The Worst Guy at the Beach" is a can't-miss highlight of the night. It's all about that bird-feeding, ball-throwing, space-invading, music-playing guy who annoys the heck out of everyone trying to enjoy some fun in the sun. Even better, that guy is portrayed by Sean Ryan Fox, who plays Jasper on "Henry Danger" (HD's Ella Anderson appears in this skit, too)! The catchiness of this tune almost makes up for "Worst Guy"'s terribleness. Almost. But not quite!
What was your favorite part of Nickelodeon's Sizzling Summer Camp Special? Let us know @Danwarp.
Schneider's Bakery
2017-08-07T17:55:06+00:00
The girls of Dan Schneider's "Henry Danger" are wise beyond their years. Ella Anderson and Riele Downs are both creative self-starters, setting a brilliant example for other kids with dreams of entrepreneurship. Let's start with [...]
Schneider's Bakery
2017-07-12T20:19:30+00:00
Nickelodeon's hit show "Henry Danger," created and produced by Dan Schneider, became a sensation for its lovable cast, goofy plot lines and truly awesome superheroes. Captain Man, Kid Danger and the gang have been lighting [...]
Schneider's Bakery
2017-07-14T16:46:01+00:00
Summer has officially arrived, and we couldn't be more stoked! Now that the season is finally here, it's the perfect time to talk about Nickelodeon's "Sizzling Summer Camp Special," an hour-long event featuring some of [...]