When Jace Norman made his first splash on TV, no one knew a few years later he'd become one of the biggest Nickelodeon stars we've ever seen! Today, Jace plays Henry Hart on Dan Schneider's hit show "Henry Danger." Henry is just a regular teenager who just so happens to moonlight as a sidekick to his town's local superhero, Captain Man.
16-year-old Jace has a devoted following and ginormous fanbase, and his nomination as Favorite Male TV Star at the 2017 Kids' Choice Awards proves why: this kid has so much star quality, it's practically coming out his ears! The 30th annual KCA will be a big deal Jace and the "Henry Danger" cast and crew, because — guess what — the show has been nominated too!
And if you have any doubts, here are three reasons we think Jace Norman is an AWESOME choice for Favorite Male TV Star:
1. He's amazing on "Henry Danger"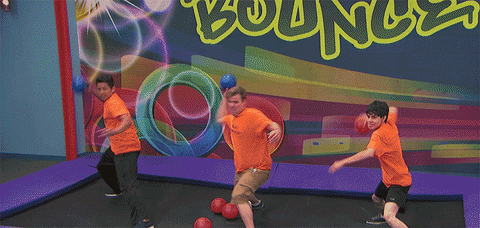 As protagonist Henry Hart, Jace Norman is the "Hart" (get it?) and soul of "Henry Danger." His character is the sidekick to Captain Man— the town of Swellview's resident superhero.
Henry's character connects with fans deeply — how could he not? Because he's a normal kid with an extraordinary job, he reminds us that regular people can (and do!) amazing things all of the time. His charm is infectious, his acting is great, and he does a great job keeping fans hooked to his zany antics and those of the entire cast.
2. He's a dedicated actor (and super nice guy)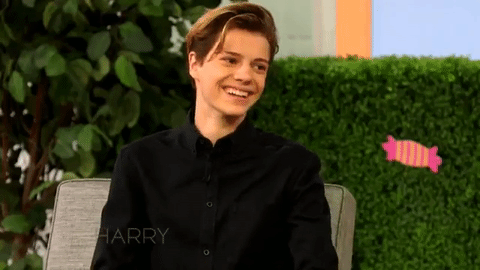 Born in Corrales, New Mexico, Jace is the youngest of three kids, and super close with his older brother and sister! Jace started acting at 12 when he landed a role on Disney's "Jessie" after his first-ever audition. This set into motion an exciting TV career we are so excited to watch unfold!
Jace's dedication to acting definitely shows, and is made even clearer in light of his dyslexia, which makes scripts a challenge for him. "I spend most of my days reading scripts out loud in front of large groups of people and memorizing lines," Jace shared recently. "I don't know how I do it, but I think because I love acting I force myself to do them even though it is really, really hard for me."
It's obvious that his love for acting has helped him to overcome this struggle, and we really respect his dedication and process.
3. He loves dogs… and plays one too!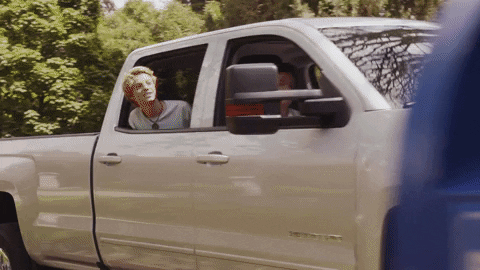 Jace may be the star on "Henry Danger," but Jace's real-life dog, named Henry after his character, is often the star of his Instagram photos. The two definitely have a super-special bond, so it's no surprise that the canine connection goes even further: Jace plays a dog that turns into a human in the Nickelodeon TV Movie "Rufus" and its sequel "Rufus 2."
So there you have it — three reasons we love Jace Norman and think he'd be a fantastic choice for a Kids' Choice Award. Let us know why you think he should win in the comments, or Tweet @DanWarp!
If you haven't yet, don't forget to vote for your favorite shows, characters, #squads and more, and mark your calendar for March 11th to see who wins.
---
"Henry Danger" is an American superhero TV comedy, created by Dan Schneider and Dana Olsen, currently airing on Nickelodeon. The series follows a 13-year-old boy, played by Jace Norman, who lands a job as the sidekick of a local superhero. "Henry Danger" is produced by Dan Schneider, an American actor, TV and film actor, and producer.
Attention Nickelodeon lovers, Dan Schneider fans, and people of Swellview: "Henry Danger" has been nominated for a Kids' Choice Award, and it's up to you to help it bring home that sweet, sweet orange blimp!
On March 11, the 30th annual Kids' Choice Awards will air on Nickelodeon. The 30th ever, the awards will be determined by YOUR votes, so don't forget to weigh in on your favorite shows, characters, movies, musicians, #squads, and much more!
We know we're not the only ones with a special place in our heart for "Henry Danger" and its lovable cast. So without further ado, here are just 4 of many reasons "Henry Danger" deserves to win this highest honor!
1. The coolest sidekick ever, DUH!
Hey there, "Game Shakers" fans! Dan Schneider's hit Nickelodeon show, starring your favorite teen game developers, has been nominated as Favorite TV Show (Kids) at the 2017 Kids' Choice Awards.
This award show is a big one — the 30th ever! — and premieres super-soon. Mark March 11th on your calendars, and don't forget to cast your vote online for your favorite shows, characters, movies, musicians, #squads and more first!
So, why vote for "Game Shakers?" Here are just 4 reasons this show totally deserves a win. Take a look and let us know if you agree!
1. Girl power all day, every day!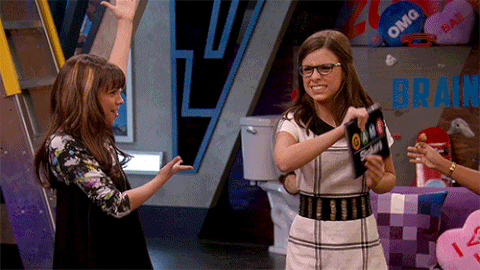 One of the coolest thing about "Game Shakers" is the girls that run the show: Babe (played by Cree Cicchino) and Kenzie (played by Maddie Shipman). These two seventh graders start what turns into a multi-million dollar game company all on their own after creating a killer game called "Sky Whale."
Babe and Kenzie are awesome role models for young girls, boys, and people of all ages, really. Their talent, business savvy, and hard work shows just how passionate these girls are, and their amazing ability to get the job done! We all have a lot to learn from their can-do attitudes! Girl power is fun for everyone, and "Game Shakers" proves it.
2. Two words: Kel Mitchell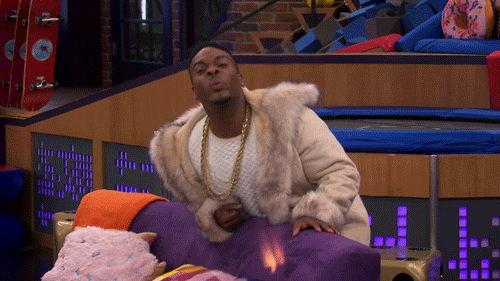 Long-time Dan Schneider fans, and newer ones too, know that "Game Shakers" character Double G is more than just a superstar rapper and Game Shakers business partner. He's Kel Mitchell, a beyond-brilliant Nickelodeon alum known for "All That", "Kenan & Kel" and "Good Burger"  way back in the day!
Kel fans remember him for his orange soda addiction, but today's viewers get to see a whole new side of this beloved actor and comedian. As Double G, Kel is an endless source of laughter with a penchant for getting set on fire. Did we mention Double G has tons of celebrity enemies, including Justin Bieber, Serena Williams, Ruth Bader Ginsburg, and all the women on "The View?" Sorry, Beliebers… I think we're on #TeamDoubleG!
3. AMAZING games, IRL!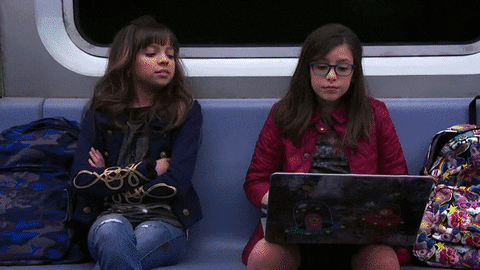 One of the absolute best things about "Game Shakers" is the fact that their games aren't just on TV… anyone can play them, anytime, anywhere! So when you see Kenzie, Babe, Hudson, and Trip testing out a rad new game, there's a good chance you can go to your app store or GameShakers.com and play it yourself! Not many shows give kids this chance, so it's kind of a big deal.
The first-ever game "Sky Whale" is obviously a fan favorite, but the rest of their games are just as good, if not better! In "Ballarina," you can be a cute zebra rolling around in a bubble ball. In "Nasty Goats," you go on a garbage-eating adventure that is bah-bah-brilliant. And on "Octopie," you get to be a pizza-slinging octopus in charge of feeding bears, sumo wrestlers, and more. If you haven't played these yet, you are totally missing out, my friends!
4. Coding = Cool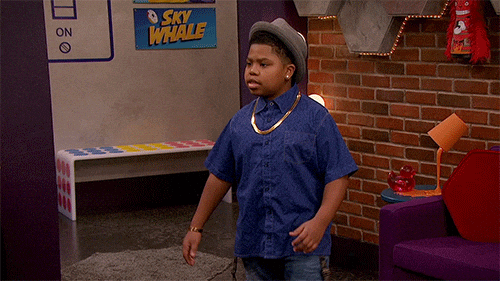 "Game Shakers" joins a roster of TV shows, including the Big Bang Theory, that are really succeeding in making science and technology cool for young people everywhere! Specifically, "Game Shakers" makes coding — a skill in high demand — fun and appealing. They even aired an hour-long special called "Revenge @ Tech Fest " in partnership with Girls Who Code, Afterschool Alliance, Code.org and MIT Scratch. This proves Nick's commitment to "building awareness around STEM (Science, Technology, Engineering, Math) education and coding concepts."
As we've written about before, Game Shakers also teaches some valuable lessons about starting and running a business. For budding entrepreneurs, this is really inspiring, not to mention fun to watch!  
What other reasons do you think "Game Shakers" deserves a Kids' Choice Award? Let us know in the comments, or tweet @DanWarp!
---
"Game Shakers" is an American live-action sitcom, created by Dan Schneider, currently airing on Nickelodeon. The series stars Cree Cicchino and Madisyn Shipman as pre-teens that start a multimillion dollar gaming company and take on a rap superstar, played by Kel Mitchell, as their business partner. The series is produced by Dan Schneider, an American actor, TV and film actor, and producer.
Follow Dan Schneider on Instagram!
Schneider's Bakery
Hey, Dan Schneider fans! Do you love love love "Henry Danger?" Are you obsessed with "Game Shakers?" Well, buckle up, but because we have something HUGE to talk about: It's a CROSSOVER! Dan Schneider has [...]
Schneider's Bakery
Nostalgia is a super-powerful force, especially when it comes to TV shows from yesteryear. Some say today is the Golden Age of TV, but people are still wistfully looking back at their favorite shows and [...]
Schneider's Bakery
Who loves orange soda? Kel loves orange soda. And who loves Kel Mitchell? Well, that's an easy one: just about everyone who has seen him perform! This includes, at the very least, viewers of "All [...]