Attention Nickelodeon lovers, Dan Schneider fans, and people of Swellview: "Henry Danger" has been nominated for a Kids' Choice Award, and it's up to you to help it bring home that sweet, sweet orange blimp!
On March 11, the 30th annual Kids' Choice Awards will air on Nickelodeon. The 30th ever, the awards will be determined by YOUR votes, so don't forget to weigh in on your favorite shows, characters, movies, musicians, #squads, and much more!
We know we're not the only ones with a special place in our heart for "Henry Danger" and its lovable cast. So without further ado, here are just 4 of many reasons "Henry Danger" deserves to win this highest honor!
1. The coolest sidekick ever, DUH!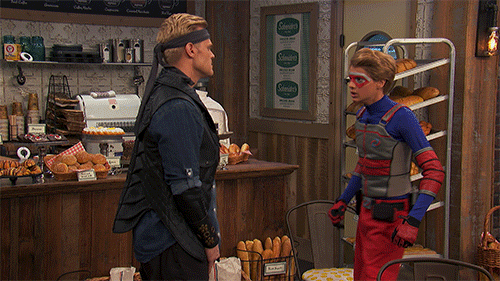 Our main man Henry from "Henry Danger" is our hero, yeah — but in the show, he's the sidekick to Swellview's indestructible (and super funny) superhero, Captain Man. Since it seems like there's a new superhero movie in theaters every week, it's rad to see a story from the point of view of the sidekick— who's really just a regular kid! — at the center of the action.
Since "Henry Danger" is Henry's story, not Captain Man's, it really goes to show that it's not just grown-up heroes that matter. Where would Batman be without Robin, or Doctor Who without any of his lovable companions? "Henry Danger" proves why "sidekick" may just be the best job there is. Too bad there aren't more open positions in real life. We're guessing there would be, like, a TON of applicants.
2. Powers, powers, and more powers!
Captain Man and Henry Danger have some really cool powers. Both can transform into their costumes by chewing gum, and Captain Man, after a childhood skateboarding accident, is indestructible. Even Henry gets powers of his own in season 3: super-speedy reflexes!
It's fun to imagine what it would be like to have superpowers — it really makes you think about how we'd use them (or not use them) at school or at the park, and how to use them to help our friends and family. But superpowers aren't the only type of powers that make "Henry Danger" so great. The best power on "Henry Danger " is the power of friendship… corny, but true! We'll admit it, though: the power of comedy is a close second!  
3. The amazing, fantastical Jace Norman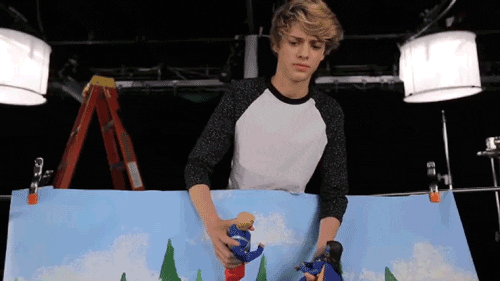 Jace Norman, the actor that pays Henry Hart, is a true Nickelodeon treasure: just ask his many, many, adoring fans! Jace may not be an actual superhero in real life, but he's as just as cool and even more popular than the character he plays. When it comes down to it, though, he's also your average 16 year old.
Jace is also nominated for Favorite Male TV Star. Some more fun facts about Jace: He has a dog (named Henry, go figure) who is the subject of many of his Instagram photos. He participated in one of the coolest Mannequin Challenges ever on the set of "Henry Danger." And, he's been able to overcome some serious struggles brought on by dyslexia by memorizing his scripts like a pro.
4. Lair-ing is Caring!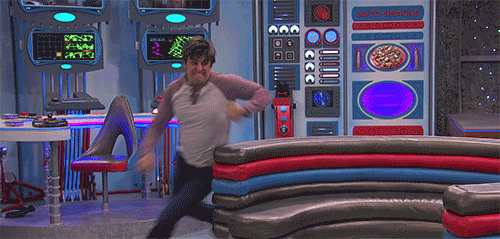 Captain Man's incredible Man Cave deserves a Kids' Choice Award all on its own, but unfortunately there isn't an award for best lair! With a secret entrance in the awesome store Junk N' Stuff, the Man Cave is host to all sorts of cool stuff — even more than the store above it — including a supercomputer, a hidden weapons vault, and tons of neat gadgets and tools.
Oh, what we'd give to visit the Man Cave for a superhero meeting or even just a quick run around in manic circles (as seen above). It makes us aspire to fun antics in a lair of our own someday. Who knows? Maybe every home will come with a secret lair in the future!
We can dream, can't we?
What else do you love about "Henry Danger?" Let us know in the comments or tweet @DanWarp, and don't forget to vote!
---
"Henry Danger" is an American superhero TV comedy, created by Dan Schneider and Dana Olsen, currently airing on Nickelodeon. The series follows a 13-year-old boy, played by Jace Norman, who lands a job as the sidekick of a local superhero. "Henry Danger" is produced by Dan Schneider, an American actor, TV and film actor, and producer.