Henry Hart himself, the one-and-only Jace Norman, turns 18 today! Friends, fans, and Henry Danger's amazing cast and crew are all beyond excited to wish him a very Happy Birthday!!
We were thrilled to have Jace on set for cake and lots of laughs last week (check out the pics below!). Here's to what we hope will be Jace's best year ever!
In case you missed it, Jace is up for Favorite TV Actor at the upcoming 2018 Kids' Choice Awards! What better birthday present could there be than winning a second year in a row?!
Looking to make your week a little more animated? It's time to "toon" in to an epic journey with some of your favorite Schneiderverse characters. That's right, during a special "Henry Danger" hour on Monday January 15th, Nickelodeon is showing a sneak-peek of the brand new animated show, "The Adventures of Kid Danger" featuring the voice talents of your favorite "Henry Danger" stars!
The half-hour series follows the new, heroic adventures of Kid Danger and Captain Man as they fight crime and go against super criminals with their wit, courage, freakin' awesome/ freakin' weird crime-fighting skills. A total of ten action-packed episodes in the series' first season will give us a glimpse of the superheroes' headquarters and finally show fans what the Man Cave tube system REALLY looks like!
Cyma Zarghami, the president of Nickelodeon Group, says she is super excited for the popular TV series to get a spin-off so fans can get the opportunity to see beloved characters "play in fresh, new ways." An animated version of "Henry Danger" shows how much the Schneiderverse wants to reach and cater to it's wonderful audience in new and exciting ways.
The highly-anticipated new show premieres on Nickelodeon January 15th at 7 p.m. E/C. "The Adventures of Kid Danger" officially premieres on Friday, January 19th and 6:30 p.m. E/C.
Nickelodeon sure knows how to propel its stars to victory! The former star of Dan Schneider's "Victorious", Liz Gillies, is taking her own steps towards professional success with a lead role on the hit TV series "Dynasty". The soap opera, a reboot of the super popular 1980s classic, follows two feuding families and their schemes for power.
Known for playing the beloved character Jade on "Victorious", Liz Gillies continues her reputation of portraying complex, sassy characters with the role of Fallon Carrington. But Liz takes it up a notch with her scheming character and Schneiderverse fans will be pumped to see her in action. As the ambitious businesswoman and daughter of an oil tycoon, Fallon's goal is to take over the family business from her billionaire father — until he marries a rival employee. Can you say drama?!?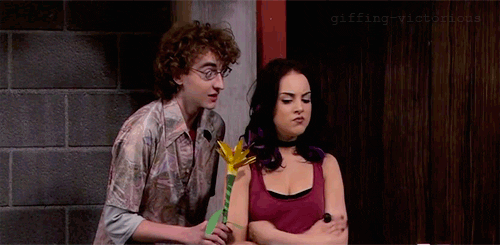 While some of the characters may have the same names as the original "Dynasty" series, it's a fairly original story. Liz says she wanted to pay homage to the original character for fans, but that she wanted to create a completely unique character as well. Now, the story and setting are updated for modern day fans to enjoy.
But how did Liz Gillies decide to play a character from such a vintage TV show? In an interview with Teen Vogue, Gillies says, "I just really fell in love with Fallon, and how they re-imagined her to fit 2017. I then went back and watched a ton of "Dynasty" and I decided I needed to do this job."
Part of the reason Liz was drawn to the role, she says, is due to the way her character redefines gender stereotypes.She mentions that her character has the bravado to control business meetings and put haters in their place, but she wants to be a daddy's girl at the same time.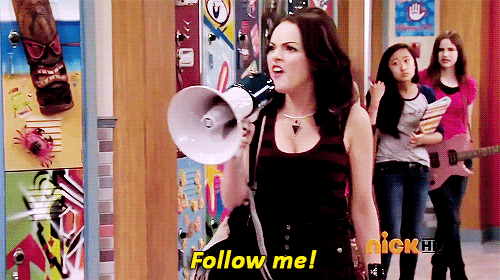 Not only that, Liz says she is super stoked that her "Victorious" fans can watch her portray a new character…and so they can have another example of a super-empowered and smart businesswoman on TV. 
"It's going to be really fun for them to get to see these two women commanding boardrooms, and taking names," Gillies says of her character Fallon, and Fallon's new stepmother, Cristal, played by Nathalie Kelley.
We're sure that plenty of Nickelodeon and Schneiderverse fans — and tons of new ones —  are going to be name checking Liz Gillies on their favorite actress lists in no time!
Although we miss seeing Jade pop up on "Victorious" or "iCarly", we're definitely happy to see her fierce self back on a freakin' awesome TV show! You can catch "Dynasty" on the CW on Wednesdays at 9 p.m. E/C. Enjoy watching Liz on this glamorous drama.
Schneider's Bakery
Henry Hart himself, the one-and-only Jace Norman, turns 18 today! Friends, fans, and Henry Danger's amazing cast and crew are all beyond excited to wish him a very Happy Birthday!! We were thrilled to have [...]
Schneider's Bakery
Looking to make your week a little more animated? It's time to "toon" in to an epic journey with some of your favorite Schneiderverse characters. That's right, during a special "Henry Danger" hour on Monday [...]
Schneider's Bakery
Nickelodeon sure knows how to propel its stars to victory! The former star of Dan Schneider's "Victorious", Liz Gillies, is taking her own steps towards professional success with a lead role on the hit TV [...]